Emmanuelle Chriqui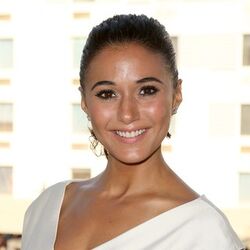 Details
Role
voice actor
Country
Canada, Markham
Born
December 10, 1975
Other Works
Entourage
The Mentalist
Beware the Batman
Police Academy: The Series
Page
List of all Cast & Crew
Emmanuelle Sophie Anne Chriqui is a Canadian actress and voice actress. She provided the voice of the adult Cheetara in the rebooted ThunderCats animated series.
Born in Montreal, Quebec, Chriqui started acting at a very early age, appearing in a McDonald's commercial at the tender age of 10. She then started appearing in guest roles in a number of TV series such as "Are You Afraid of the Dark?", "Forever Knight", "Once a Thief", and "Psi Factor: Chronicles of the Paranormal".
She then moved on to doing small roles in Hollywood movies like "Detroit Rock City" and "National Lampoon's Adam & Eve". Chriqui has also provided voice over work for some animated shows and video games.
Ad blocker interference detected!
Wikia is a free-to-use site that makes money from advertising. We have a modified experience for viewers using ad blockers

Wikia is not accessible if you've made further modifications. Remove the custom ad blocker rule(s) and the page will load as expected.