Fish Eating Flower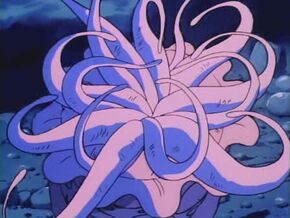 Fish Eating Plants are carnivorous flowers that grow an the bottom of the River of Despair. Sitting rather unassumingly at the river bottom, these plants are anything but harmless. Their bright colours attract fish and as soon as one gets close to the plant, it shoots out its tendrils which grab the fish towards its mouth and the helpless fish is devoured.
AppearancesEdit
045. Turmagar the Tuska
Ad blocker interference detected!
Wikia is a free-to-use site that makes money from advertising. We have a modified experience for viewers using ad blockers

Wikia is not accessible if you've made further modifications. Remove the custom ad blocker rule(s) and the page will load as expected.