ThunderCats French Ecyclopedia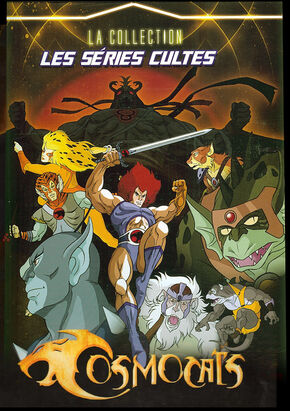 Production
Format
Hardcover
Released
2004
Published by
Declic Images
Pages
180
Chronology
In France, where the ThunderCats are known as "CosmoCats", an exclusive encyclopedia was released in 2004 which was offered to a few people that purchased the DVD's . The book was titled "La Collection Les Series Cultes Cosmocats". This 180 pages CosmoCats Encyclopedia was packed full of colorful illustrations and drawings of the various ThunderCats characters. Each illustration was also accompanied by profile description of the character in French.
Ad blocker interference detected!
Wikia is a free-to-use site that makes money from advertising. We have a modified experience for viewers using ad blockers

Wikia is not accessible if you've made further modifications. Remove the custom ad blocker rule(s) and the page will load as expected.