Funko POP! Vinyl Action Figure Lion-O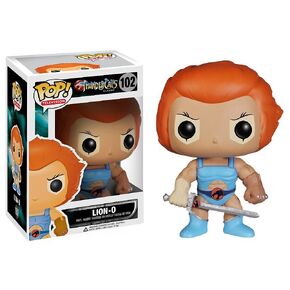 Official blurbEdit
"Leader and the hereditary "Lord of the ThunderCats" Lion-O makes his way to the Pop! Vinyl line. Based on the classic ThunderCats animated series".
Product descriptionEdit
Part of the POP! Vinyl Figures Toyline made by Funko, Lion-O is modeled in a Japanese chibi style and comes packaged in a window display box.. Standing 3.75 inches high and made of vinyl, Lion-O is based on the his 1980s ThunderCats cartoon counterpart and sports the same color scheme. With the Sword of Omens in one hand and the Claw Shield in the other, Lion-O is ready to do battle against evil.
Ad blocker interference detected!
Wikia is a free-to-use site that makes money from advertising. We have a modified experience for viewers using ad blockers

Wikia is not accessible if you've made further modifications. Remove the custom ad blocker rule(s) and the page will load as expected.