Grey Griffin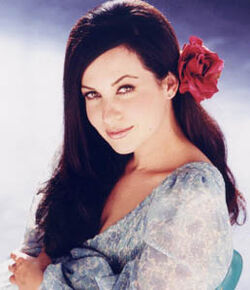 Details
Role
voice actor
Country
U.S.A., Los Angeles
Born
August 24, 1973
Other Works
Avengers Assemble
DC Super Hero Girls
Samurai Jack
The Tom & Jerry Show
Page
List of all Cast & Crew
Grey Griffin is an American voice actress and singer song-writer. She provided the voice of the young Cheetara in the rebooted ThunderCats animated series.
Born as Erin Grey Van Oosbree, Griffin often uses the pseudonyms "Grey Griffin" or "Grey DeLisle" in her works. She started doing stand-up comedy in her late teens and often did impressions of famous people. This eventually led her to move on voice acting.
She has done voice acting for numerous animated films, TV shows, and video games. Her voice roles include those in "DC Super Hero Girls", "Samurai Jack", "The Tom & Jerry Show", and "Avatar: The Last Airbender".
She has been the voice of Daphne Blake in the Scooby-Doo cartoons and direct-to-videos since 2001. She has also done voice over work for some video games as well.
Ad blocker interference detected!
Wikia is a free-to-use site that makes money from advertising. We have a modified experience for viewers using ad blockers

Wikia is not accessible if you've made further modifications. Remove the custom ad blocker rule(s) and the page will load as expected.