Hard Hero Enterprises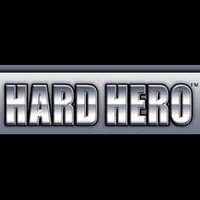 Details
Country
U.S.A.
Industry
Sculptures, Mini-Statues and Busts
Headquarters
Murfreesboro, Tennessee
Licensed Properties
Conan, Marvel, Transformers, ThunderCats, Terminator
"Hard Hero Enterprises" is an American company that specializes in fine limited edition sculpture, offering bronze, cold-cast porcelain and resin kits. They have produced mini-statues and busts of adventure and fantasy characters such as Conan, as well as historical, sci-fi and super hero characters. Many of their projects are licensed properties such as Conan, Marvel Superheroes, Transformers and Terminator among others.
Hard Hero's products are of high quality and extremely detailed. Their sculptures faithfully capture not only the likeness but also the essence of the character. From the intricately detailed busts to their massive 1/7th scale statues, each sculpture very painstakingly and professionally created to ensure a product of the highest quality.
Starting from 2009, Hard Hero produced 1/7 scale statues of the following ThunderCats characters based on the original cartoon series:
Ad blocker interference detected!
Wikia is a free-to-use site that makes money from advertising. We have a modified experience for viewers using ad blockers

Wikia is not accessible if you've made further modifications. Remove the custom ad blocker rule(s) and the page will load as expected.