Icon Heroes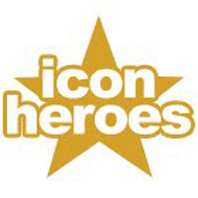 Details
Country
U.S.A
Years Active
2010 - present
Industry
Mini Statues, Staction Figures and Minimates Toys
Headquarters
California
Licensed Properties
Masters of the Universe, Star Trek, ThunderCats
Icon Heores is a leading manufacturer of pop culture toys, collectibles, and licensed office products in America. Specializing in mini statues and staction figures, Icon Heroes bring popular characters to life and strive to accurately recreate characters from favorite 1980's animated television shows and beyond. Some of their licensed properties include Masters of the Universe, Star Trek and ThunderCats.
Icon Heroes produced a number of statues and staction figures based on the original 1980s ThunderCats cartoon series' characters as well as a line of "Minimates".
Mini StatuesEdit
Staction FiguresEdit
MinimatesEdit
Ad blocker interference detected!
Wikia is a free-to-use site that makes money from advertising. We have a modified experience for viewers using ad blockers

Wikia is not accessible if you've made further modifications. Remove the custom ad blocker rule(s) and the page will load as expected.