Icon Heroes Cats Lair Statue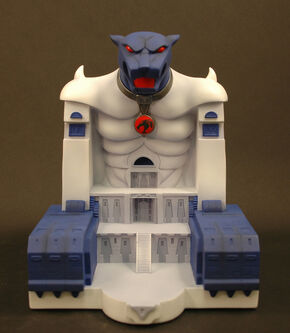 Official blurbEdit
"Because every hero needs a place to unwind, Icon Heroes created the museum replica of the Cats Lair. Made of heavy weight polystone, this environment statue measures a massive 7.9" wide x 11" deep x 9.5" tall and weighs approximately 6 pounds. A perfect backdrop for your ThunderCats staction figures, this environment is detailed with towering archways, mechanical like claws, and blazing red cat eyes. The Cats Lair is the pivotal training ground, operations base, and sleeping quarters for the ThunderCats".
Product descriptionEdit
Part of the ThunderCats statue line made by Icon Heroes, the Cats Lair statue is based on the 80's cartoon version of the ThunderCats' home. When first released, it was available exclusively from "Action Figure Xpress" and limited to only 600 pieces. Made of polystone, the Cats Lair statue carefully captures the majesty of the ThunderCats' fortress from the 1980s cartoon series.
Limited Edition of 600
Video ReviewEdit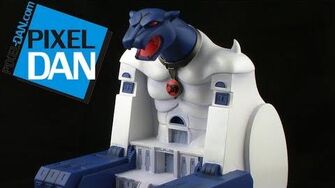 Ad blocker interference detected!
Wikia is a free-to-use site that makes money from advertising. We have a modified experience for viewers using ad blockers

Wikia is not accessible if you've made further modifications. Remove the custom ad blocker rule(s) and the page will load as expected.