Icon Heroes Thunderclaw Statue (Cancelled)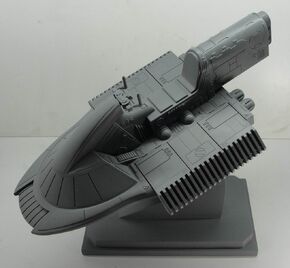 Product descriptionEdit
Icon Heroes announced in 2010 that they were developing a ThunderClaw statue, which would have been accompanied by a removable Lion-O figure. Although an unpainted version was displayed at conventions, Icon Heroes later cancelled the statue for unknown reasons.
Ad blocker interference detected!
Wikia is a free-to-use site that makes money from advertising. We have a modified experience for viewers using ad blockers

Wikia is not accessible if you've made further modifications. Remove the custom ad blocker rule(s) and the page will load as expected.