Juliet Rose Landau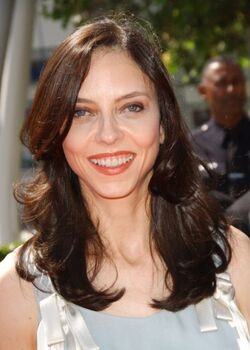 Details
Role
voice actor
Country
U.S.A., Los Angeles
Born
March 30, 1965
Other Works
Buffy The Vampire Slayer
Justice League Unlimited
Ben 10
Green Lantern: First Flight
Page
List of all Cast & Crew
Juliet Rose Landau is an American actress, director, producer and voice actress. She provided the voice of Queen Leona in the rebooted ThunderCats animated series.
Born to actor parents Martin Landau and Barbara Bain, Juliet initially wanted to be a ballerina. She trained under actress Susan Peretz and became a professional ballerina.
Later on Landau was bit by the acting bug and appeared in movies like "Ed Wood" and "Theodore Rex". She also starred in many independent films.
Landau then started acting in TV shows and has featured in many popular shows like, "Criminal Minds", "Millennium", "La Femme Nikita", and "Strong Medicine". Her most popular role was that of Drusilla on "Buffy the Vampire Slayer" and its spinoff show "Angel".
Ad blocker interference detected!
Wikia is a free-to-use site that makes money from advertising. We have a modified experience for viewers using ad blockers

Wikia is not accessible if you've made further modifications. Remove the custom ad blocker rule(s) and the page will load as expected.