LJN Red Eye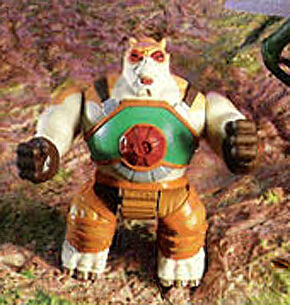 Red Eye is one of the unproduced ThunderCats toys that were made by LJN Toys. The figure is based on the original 1980's cartoon version of Red-Eye, a member of the fearsome Lunataks. The toys' colors do differ considerably from its cartoon counterpart.
1. Disc Shooting Action: Like many of the LJN ThunderCats figures, the Red Eye figure was also going to possess a unique "Battle-Matic Action". In this case, the figure was designed to fire flying plastic discs whenever a large button located on its back was pressed. When not in use, the figure's chest lid could be closed to hide the disc.
2. Poseable limbs and head: The Red Eye figure had 4 points of articulation, 2 at the shoulders and 2 at the hips. These points allowed the figure to be posed in a variety of action poses.
Red Eye was featured only in some LJN Catalogues together with the Driller and the Stinger. Apart from Red Eye, none of the other Lunataks were ever made into toys, even in prototype form.
The Red Eye figure was never advertised in any of the LJN "Mini Catalogs", suggesting that plans for its production were most likely scrapped very early during production.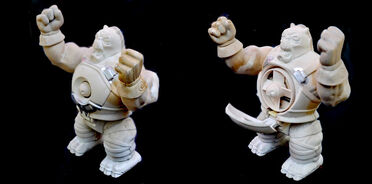 Red Eye Prototype showing Disc Shooting chest
Unreleased: Despite being advertised on some catalogues, the Red Eye figure never went into production.
Ad blocker interference detected!
Wikia is a free-to-use site that makes money from advertising. We have a modified experience for viewers using ad blockers

Wikia is not accessible if you've made further modifications. Remove the custom ad blocker rule(s) and the page will load as expected.