LJN Safari Joe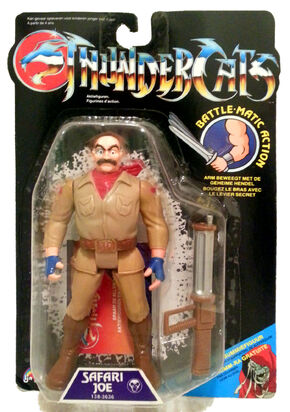 Safari Joe was one of the first ThunderCats action figures produced in the third series of ThunderCats toys by LJN Toys. The figure was based on the original 1980s cartoon version of Safari Joe. Standing a solid 6 inches tall, the Safari Joe figure had action features as well as poseable arms, legs and head, thanks to 5 points of articulation. The figure also came equipped with the Gattling Gun
1. Battle-Matic Action: Like many of the LJN ThunderCats toys, the Safari Joe figure featured a lever on its back and pushing down this lever with the forefinger would make the figure's right arm move up and down.
2. Poseable limbs and head: The Safari Joe figure had 5 points of articulation, 2 at the shoulders, 2 at the hips and 1 at the neck. These points allowed the figure to be posed in a variety of action poses.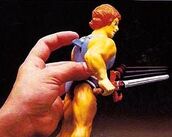 Battle-Matic Action
Accessories
Edit
Gattling Gun: The Gattling Gun was made of brown plastic with parts such as the barrel painted grey. It was based on the gun used by Safari Joe in the original 1980s ThunderCats cartoon series.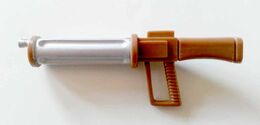 Gattling Gun
3. Series 3: The third series Safari Joe was released in 1987. The area on the backing card behind the figure had a white splash. It came with the orange and yellow front LJN Mini Catalog.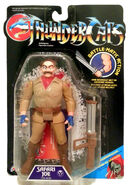 Foreign Variations and Releases
Edit