Michael Jelenic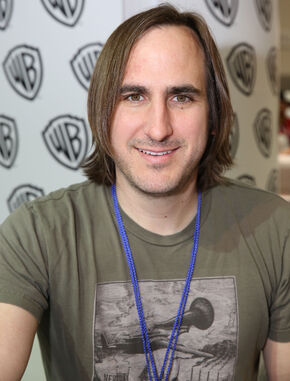 Details
Role
writer, producer
Country
U.S.A., California
Born
12 May 1977
Other Works
Teen Titans Go!
Batman: The Brave and the Bold
Wonder Woman
Ben 10

Page
List of all Cast & Crew
Michael Jelenic is an American writer and producer who not only produced the 2011 rebooted series of ThunderCats with Ethan Spaulding, but also co-wrote the first episode as well.
Jelenic has produced a number of successful animated TV shows such as "Teen Titans Go!", "Batman: The Brave and the Bold", "Wonder Woman", and "Be Cool, Scooby Doo!". He has also penned episodes for these shows.
Apart from writing stories, Jelenic has a talent for writing lyrics too and has penned lyrics for songs that were featured in "Batman: The Brave and the Bold" and "Teen Titans Go!".
Episodes WrittenEdit
01. Omens, Part I

Ad blocker interference detected!
Wikia is a free-to-use site that makes money from advertising. We have a modified experience for viewers using ad blockers

Wikia is not accessible if you've made further modifications. Remove the custom ad blocker rule(s) and the page will load as expected.