Otto Simon Toys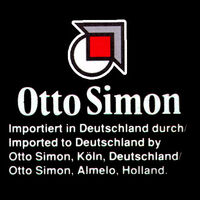 Details
Country
Holland and Belgium
Years Active
1911 - present
Industry
Toys and Games
Headquarters
Almelo
Founder
Otto Simon
Licensed Properties
ThunderCats, Lego, Hasbro, Mattel, Speelboom, Wigwam, Techno Hobby
Otto Simon is a Dutch toy company that specializes in the import and wholesale of toys. The company was established way back in 1911 by the Dutchman Otto Simon. Initially, the company was mainly a peddler company that dealt mainly in beads and glassware. All of the company's merchandise would be delivered by horse and carriage.
After the end of World War 2, more emphasis was based by the company on the importing and selling of toys. In 1955, the company was privatized and remained that way until 1970, by which time it had become the largest importer of toys in Europe.
Currently the company is based in Almelo, Netherlands and imports a large number of international toy brands such as LEGO, Zapf, MGA, Mattel, Playmobil, Hasbro, VTech, Jumbo, Little Tikes, SES, Tomy, Nikko, Silverlit, Famosa, Feber, Smoby, among others.
In the early 1980s, Otto Simon was licensed by Telepictures Corporation to distribute the ThunderCats Toys in Eastern Europe. It did so on behalf of ChildBro Toys of Hong Kong thus many of their distributed toys also bear the ChildBro logo on their packaging.
Since Otto Simon did not manufacture the ThunderCats toys but merely distributed them, there were no variations or differences between the Otto Simon packaged toys and those made by LJN.
Ad blocker interference detected!
Wikia is a free-to-use site that makes money from advertising. We have a modified experience for viewers using ad blockers

Wikia is not accessible if you've made further modifications. Remove the custom ad blocker rule(s) and the page will load as expected.