Papeleria Francesa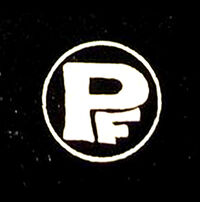 Papeleria Francesa (PF) was a toy manufacturing company based in Argentina.
With the popularity of ThunderCats growing in South America in the mid 1980s, Telepictures Corporation started licensing various South American Toy manufacturers to produce and distribute the ThunderCats toys in their respective countries.
PF was entrusted the task of manufacturing and distributing the ThunderCats Miniature Toyline in Argentina. Unlike other South American Toy manufacturers like Playful Toys, Unitoys Toys and Glasslite Toys, PF did not produce the 6 inch scale ThunderCats figures. They only made the miniature figures that were made by Kidworks Toys.
The miniature figures were made using the same molds as those of Kidworks so were identical in shape. However, there were differences in the quality of plastic used to make the figures as well as differences in the type and style of color application.
Just like the Unitoys Miniature line, PF also manufactured some ThunderCats figures that were never made by Kidworks. These figures include the miniature versions of WilyKit (Felina) and WilyKat (Felino).
Ad blocker interference detected!
Wikia is a free-to-use site that makes money from advertising. We have a modified experience for viewers using ad blockers

Wikia is not accessible if you've made further modifications. Remove the custom ad blocker rule(s) and the page will load as expected.