Playful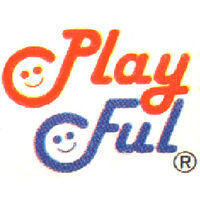 Details
Country
Argentina
Industry
Toys
Licensed Properties
ThunderCats, M.A.S.K.
Playful was a toy manufacturing company based in Argentina. Telepictures Corporation who held the rights for ThunderCats in the 1980s, licensed Playful to manufacture and distribute the LJN ThunderCats toys in the South American country.
The company utilized many of same toy molds that were employed by LJN Toys in making their ThunderCats toys, but they did make some of their own molds for some of the figures. Unlike LJN, who used only top quality plastic in their manufacturing, Playful employed lower quality plastic for their ThunderCats toys which sometimes led to warping and made the toys overall heavier in weight.
There were also considerable differences between the Playful figures and their LJN counterparts. Most of the times the differences were due to different color application but in some cases the Playful toys lacked certain features that were present in their LJN counterparts.
Even though Playful produced a number of the LJN figures and vehicles, it did not manufacture figures which were releases in the second series and third series waves by LJN such as Snowman of Hook Mountain , Tuska Warrior , Hachiman , Vultureman , Grune the Destroyer, Ratar-O. Surprisingly, Playful never produced a Slithe figure even though he was part of the first series of LJN toys like Mumm-Ra, Monkian, and Jackalman, all of which were made by Playful. Playful also never manufactured any of the playsets that LJN produced. However, Playful did manufacture some original ThunderCats toys that were not a part of the LJN ThunderCats toyline such as the "Shuttle Guns".
Similar to LJN, the Playful figures were packaged on cards, encased in a clear plastic bubble. The back of these cards advertised only the 14 figures from the LJN Series 2 release. Interestingly, the pictures of the toys used on these cards were the same ones as those used by LJN, thus it featured many figures that were never actually made by Playful. Unlike LJN, a Mini Toy Catalog was not included with the Playful figures and toys. Bigger figures and vehicles were packaged in boxes.
Ad blocker interference detected!
Wikia is a free-to-use site that makes money from advertising. We have a modified experience for viewers using ad blockers

Wikia is not accessible if you've made further modifications. Remove the custom ad blocker rule(s) and the page will load as expected.