Random House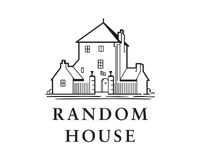 Details
Country
U.S.A.
Years Active
1925 - present
Industry
Books
Headquarters
New York
Random House is the largest general-interest paperback publisher in the world. For almost a hundred years now, the company has been publishing various types of books. The company's headquarters are located in "Random House Tower" in New York city.
Random House was founded in 1925 by Bennett Cerf and Donald Klopfer, two years after they acquired the Modern Library imprint from publisher Horace Liveright, which reprints classic works of literature. Since then the company has grown exponentially. The company has several subsidiaries in various countries all over the world such as Canada, U.K., Spain, and Germany.
On 1 July 2013, the company merged with the Penguin Group and has since been renamed "Penguin Random House".
In the 1980s the company published various illustrated storybooks about the adventures of the "ThunderCats". The stories in these books were adaptations of various episodes of the "ThunderCats" cartoon series. The following ThunderCats storybooks were published by Random House:
Ad blocker interference detected!
Wikia is a free-to-use site that makes money from advertising. We have a modified experience for viewers using ad blockers

Wikia is not accessible if you've made further modifications. Remove the custom ad blocker rule(s) and the page will load as expected.