Ron Goulart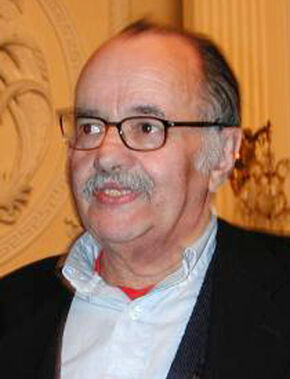 Ronald Joseph "Ron" Goulart is an American author who, in a span of many decades, has written hundreds of books in various genres. His favorite genre has always been science fiction and mystery and most of his novels fall under these categories. Goulart has been actively writing since the 1950s using a variety of pseudonyms. Apart from numerous short stories and novels, Goulart also penned a number of comic books, mostly for Marvel Comics.
Apart from his prolific published works, Goulart also tried his hand at writing scripts for TV series including ThunderCats, Tales from the Darkside, Monsters, and Welcome to Paradox.
Notes of InterestEdit
Episodes WrittenEdit
ThunderCats 1980s
Edit
005. Trouble with Time

External LinksEdit
Ad blocker interference detected!
Wikia is a free-to-use site that makes money from advertising. We have a modified experience for viewers using ad blockers

Wikia is not accessible if you've made further modifications. Remove the custom ad blocker rule(s) and the page will load as expected.