Satomi Kōrogi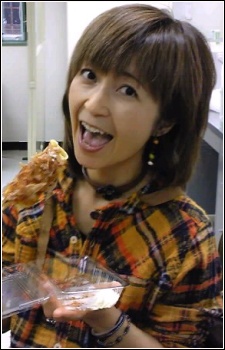 Details
Role
voice actor
Country
Japan, Tokyo
Born
November 14, 1962
Other Works
Pokémon
Dragon Ball Super
Pocket Monsters The Movie
Page
List of all Cast & Crew
Satomi Kōrogi is a Japanese voice actress. She provided the voice of Snarf in the rebooted ThunderCats animated series.
Kōrogi has a prolific career in voice acting. She started off by lending her voice to Japanese Anime shows and has worked in over a hundred of these shows, including popular ones like the "Pokémon" series.
She has also lent her voice to numerous video games including those in the highly successful "Super Smash Bros." series. Kōrogi has provided her voice for many Japanese dubs of American shows and movies such as "Animaniacs", "Looney Tunes", "Space Jam", and "You've Got Mail", in which she dubbed the voice of Meg Ryan's character.
Kōrogi is bilingual and can fluently speak both English and her native tongue, Japanese.
Ad blocker interference detected!
Wikia is a free-to-use site that makes money from advertising. We have a modified experience for viewers using ad blockers

Wikia is not accessible if you've made further modifications. Remove the custom ad blocker rule(s) and the page will load as expected.