Studio 4°C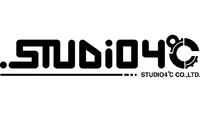 Details
Country
Japan
Years Active
1986 - present
Industry
Animation
Headquarters
Tokyo
Studio 4°C is a Japanese animation studio specializing in anime style of shows and movies. The studio was in 1986 by Eiko Tanaka and Koji Morimoto. Tanaka serves as i ts current president while Morimoto works as a director. The name of the studio comes from the temperature at which water is densest.
Apart from having produced numerous anime feature films and TV shows in Japan, the studio has also collaborated with American animation studios to produce shows like "Batman :Gotham Knight".
When Warner Brothers decided to reboot the 1980s ThunderCats show, their animation division Warner Brothers Animation, took over the task in collaboration with Studio 4°C. While WBA worked on creating the character, vehicle, and location designs, Studio 4°C handled all the animation duties. THe first season of ThunderCats (2011) was finally complete and aired in July of 2011.
Ad blocker interference detected!
Wikia is a free-to-use site that makes money from advertising. We have a modified experience for viewers using ad blockers

Wikia is not accessible if you've made further modifications. Remove the custom ad blocker rule(s) and the page will load as expected.