Tara Strong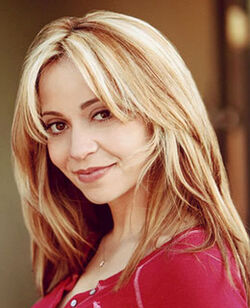 Details
Role
voice actor
Country
U.S.A., Los Angeles
Born
February 12, 1973
Spouse
Craig Strong
Children
Sammy and Aden
Other Works
The Powerpuff Girls
Teen Titans
Ben10
Family Guy
Page
List of all Cast & Crew
Tara Strong is an American actor and voice actor. She provided the voice of the young Lion-O in the rebooted ThunderCats animated series.
Born in Toronto, Ontario to Syd and Lucy Charendoff, Strong is well known for her prolific voice over work in hundreds of cartoon shows. She voiced main characters on shows like "Fillmore!", "The Fairly OddParents", "Rugrats", "The Powerpuff Girls", "Ben 10", "Teen Titans" and "My Little Pony: Friendship Is Magic".
She has also provided voice over for English dubs of popular Japanese anime like "Spirited Away" and "Princess Mononoke" as well as numerous video games.
Strong has appeared in live-action roles as well in movies like "National Lampoon's Senior Trip", "Sabrina Goes to Rome", "Sabrina Down Under", and "The Last White Dishwasher". She also made guest appearances on TV shows like "Forever Knight", "Street Legal", "Touched by an Angel", and "3rd Rock from the Sun".
Strong was the roommate of actress Neve Campbell. They both auditioned for the same role of Julia in the 1990s TV series "Party of Five", though Campbell ultimately won the role.
She usually provides the voices for young male characters in cartoons.
Has two dogs, Abby and Baci.
Ad blocker interference detected!
Wikia is a free-to-use site that makes money from advertising. We have a modified experience for viewers using ad blockers

Wikia is not accessible if you've made further modifications. Remove the custom ad blocker rule(s) and the page will load as expected.