ThunderCats # 14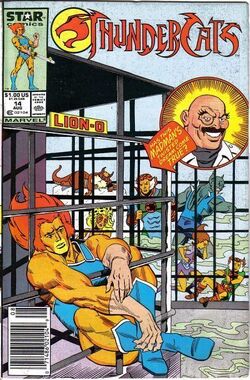 ThunderCats # 14 was an ongoing comic book by Star Comics, which was based upon the original cartoon series of the ThunderCats.
Safari Joe
Can even the brave ThunderCats prevail when the greatest big game hunter in the galaxy arrives on Third Earth looking for sport?
Ad blocker interference detected!
Wikia is a free-to-use site that makes money from advertising. We have a modified experience for viewers using ad blockers

Wikia is not accessible if you've made further modifications. Remove the custom ad blocker rule(s) and the page will load as expected.