ThunderCats Kids Pajamas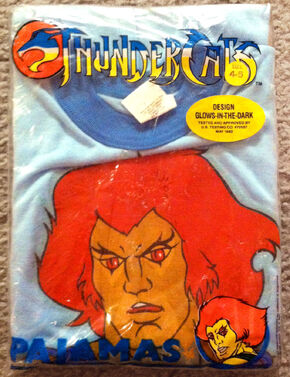 Details
Company
Wormser
Year
1985
Features
Glow-in-the-Dark design
Accessories
Short Sleeve Top, Long Pants
Type
Miscellaneous
Size
4-5
Material
Polyester

These kids pajamas were made in 1985 by the Wormser company of U.S.A. They were size 4-5 and consisted of a short sleeve top and long pants. They also had a "Glow-in-the-Dark" design on them and were made of 100% Polyester.
Ad blocker interference detected!
Wikia is a free-to-use site that makes money from advertising. We have a modified experience for viewers using ad blockers

Wikia is not accessible if you've made further modifications. Remove the custom ad blocker rule(s) and the page will load as expected.