ThunderCats Peter Pan Playthings Game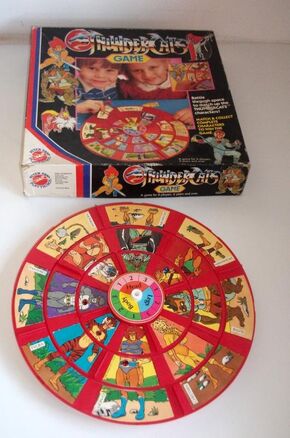 Details
Company
Peter Pan Playthings
Year
1985
Features
For 2 - 6 Players
Ages 12 years and up.
Type
Games & Puzzles

Battle through space to match up the THUNDERCATS characters! Match and collect complete characters to win the game. Spin the wheel in the center of the board and place a character's body part (either their head, body or legs) in the corresponding section of the board. Player with most correctly matched complete characters is the winner!
Ad blocker interference detected!
Wikia is a free-to-use site that makes money from advertising. We have a modified experience for viewers using ad blockers

Wikia is not accessible if you've made further modifications. Remove the custom ad blocker rule(s) and the page will load as expected.