Safari Joe VHS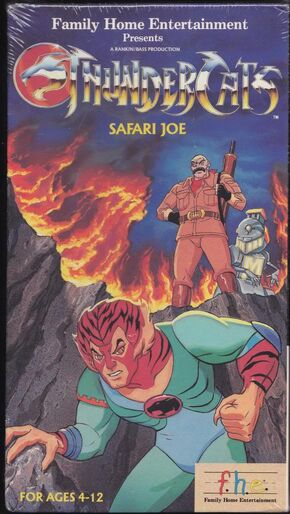 Official Blurb
Edit
They're the electrifying felines boys and girls alike can't resist! The ThunderCats are noble creatures who bring the laws and ideals of a doomed planet to their dazzling animated spectacles. In SAFARI JOE, these big cats become big game when they fall prey to an intergalactic hunter. But this bully soon proves to be a "fraidy cat", when he's spooked into a cowardly surrender. Then, the mutants experience political madness in JACKALMAN'S REBELLION.
This VHS contained the following episode:
Ad blocker interference detected!
Wikia is a free-to-use site that makes money from advertising. We have a modified experience for viewers using ad blockers

Wikia is not accessible if you've made further modifications. Remove the custom ad blocker rule(s) and the page will load as expected.