Tower of Traps VHS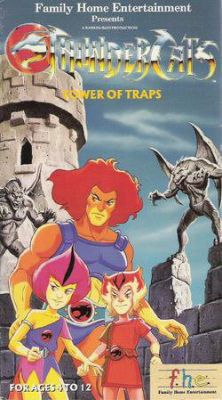 Official Blurb
Edit
Join the noble ThunderCats on a quest to unravel one of their greatest mysteries yet. When an evil robber baron wreaks havoc across the land, the ThunderCats take action. But in order to catch the thief, these felines must make their way to the top of the bad guy's booby trapped tower. It's nonstop excitement at every tricky turn, all leading to the discovery of the baron's incredible and shocking secret. Also includes three more exciting episodes.
This VHS contained the following episode:
Ad blocker interference detected!
Wikia is a free-to-use site that makes money from advertising. We have a modified experience for viewers using ad blockers

Wikia is not accessible if you've made further modifications. Remove the custom ad blocker rule(s) and the page will load as expected.