Spitting Image VHS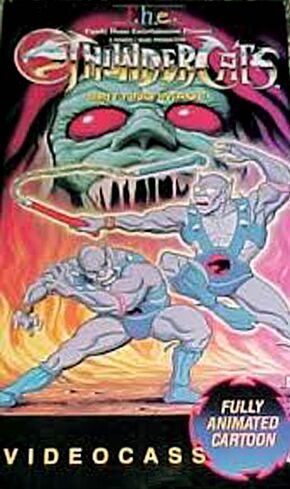 Official Blurb
Edit
THUNDERCAT Panthro is spreading destruction across Third Earth. Good ol' Panthro?!? Well it's not really him... but a deadly clone Mumm-Ra had created. But where's the real McCoy? Trapped in the Bottomless Chasm, Panthro soon has to face "himself" in a battle to the death!
This VHS contained the following episode:
Ad blocker interference detected!
Wikia is a free-to-use site that makes money from advertising. We have a modified experience for viewers using ad blockers

Wikia is not accessible if you've made further modifications. Remove the custom ad blocker rule(s) and the page will load as expected.