Trouble with Time VHS (Big Box)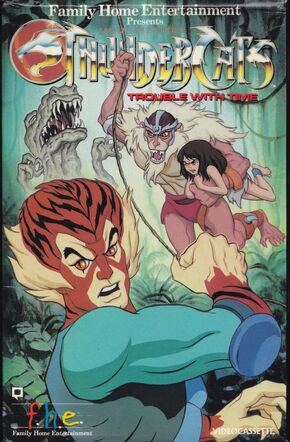 Official Blurb
Edit
The ThunderCats are urgently searching the planet for Thundrillium - their source of power. Suddenly Tygra discovers a mother lode of the substance...however, it's in the treacherous Cave of Time. Will the ThunderCats get what they're after...or will time be their enemy in this race against time?
This VHS contained the following episode:
Ad blocker interference detected!
Wikia is a free-to-use site that makes money from advertising. We have a modified experience for viewers using ad blockers

Wikia is not accessible if you've made further modifications. Remove the custom ad blocker rule(s) and the page will load as expected.