The Wolfrat VHS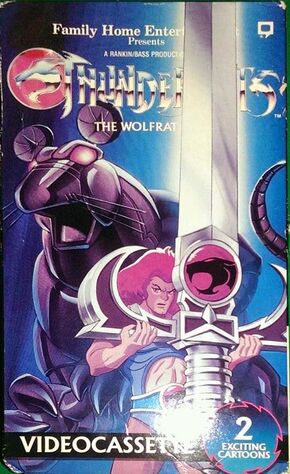 Official Blurb
Edit
A mechanical monster, THE WOLFRAT, secretly penetrates the ThunderCats' Lair and releases a gas that reduces them to nine inches high. Now, the Mutants attack - but little Snarf has a big plan to save the day! Next, the ThunderCats go on an incredible odyssey to retrieve THE TIME CAPSULE from ThunDERa.
This VHS contained the following episode:
Ad blocker interference detected!
Wikia is a free-to-use site that makes money from advertising. We have a modified experience for viewers using ad blockers

Wikia is not accessible if you've made further modifications. Remove the custom ad blocker rule(s) and the page will load as expected.