Thundercats: The Enermy's Pride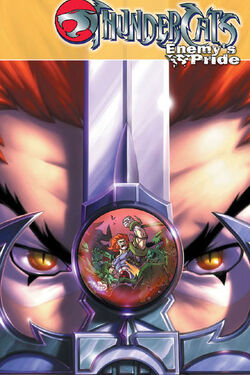 Production
Pages
128
Original Price
$14.99 US
Chronology
Thundercats: Enemy's Pride was released as a trade paperback by WildStorm comics in August 2003.
Publishers SummaryEdit
Collecting the miniseries written by John Layman (Gambit) with incredible art by Udon Studios! What happens when the biggest threat to the ThunderCats comes from within? Friend turns against friend in this tale of adventure, bravery and treachery!
Ad blocker interference detected!
Wikia is a free-to-use site that makes money from advertising. We have a modified experience for viewers using ad blockers

Wikia is not accessible if you've made further modifications. Remove the custom ad blocker rule(s) and the page will load as expected.