Thundercats: Hammerhand's Revenge 2/5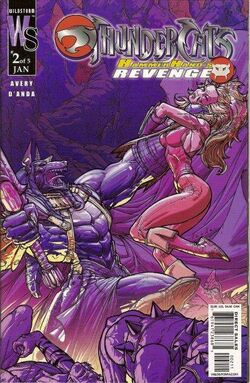 Thundercats: Hammerhands Revenge 2 was the second issue in the five part mini-series.
Lion-O has been captured, and it's up to the rest of the Thundercats to rescue him! As they race through the Eternal Forest, they discover that all the stories about the magical forest are indeed true. Will they make it out of the forest alive? Who will save Lion-O?
Varient Cover(s)
Edit
Ad blocker interference detected!
Wikia is a free-to-use site that makes money from advertising. We have a modified experience for viewers using ad blockers

Wikia is not accessible if you've made further modifications. Remove the custom ad blocker rule(s) and the page will load as expected.