ThunderCats # 19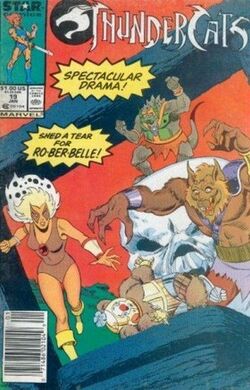 ThunderCats # 19 was an ongoing comic book by Star Comics, which was based upon the original cartoon series of the ThunderCats.
Publishers Summary
Edit
When the Ro-Bears come under attack the ThunderCats soon find themselves face-to-face with Mumm-Ra, the Ever-Living. Plus, who is Ta-She and, what is her mysterious connection to the ThunderCats' greatest enemy?
Ad blocker interference detected!
Wikia is a free-to-use site that makes money from advertising. We have a modified experience for viewers using ad blockers

Wikia is not accessible if you've made further modifications. Remove the custom ad blocker rule(s) and the page will load as expected.