Todd Casey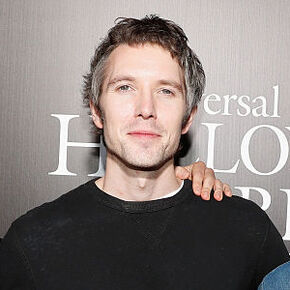 Details
Role
writer
Country
U.S.A.
Born
March 9, 1981
Other Works
Transformers: Animated
Batman: The Brave and the Bold

Page
List of all Cast & Crew
Todd Casey is an American writer, producer and story editor who wrote many episodes of the 2011 rebooted series of ThunderCats.
After working as an entertainment journalist, Casey moved to becoming executive in charge of production for the Cartoon Network shows "Justice League Unlimited", "Teen Titans", and "Batman: The Brave and the Bold".
He later went on to write episodes of various animated shows like "Transformers: Animated", "Green Lantern: Emerald Knights", and "Avengers Assemble" among others. It was his time working as a full time writer at Warner Brothers that he worked on developing and writing for ThunderCats.
In 2015, Casey co-wrote and co-produced the Christmas horror comedy film "Krampus".
Episodes WrittenEdit
01. Omens, Part I
02. Omens, Part II
03. Ramlak Rising
07. Legacy
10. Sight Beyond Sight
15. Trials of Lion-O, Part 1
20. Curse of Ratilla
24. The Soul Sever
Ad blocker interference detected!
Wikia is a free-to-use site that makes money from advertising. We have a modified experience for viewers using ad blockers

Wikia is not accessible if you've made further modifications. Remove the custom ad blocker rule(s) and the page will load as expected.