Todd Garfield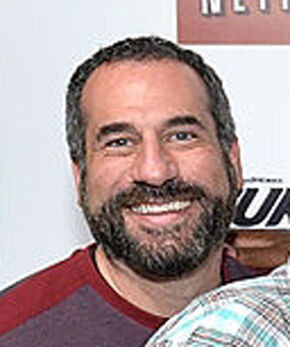 Details
Role
writer
Country
U.S.A.
Other Works
Samurai Jack
Turbo FAST
The Penguins of Madagascar
Voltron Force
Page
List of all Cast & Crew
Todd Garfield is an American writer, producer and production manager who wrote one episode of the 2011 rebooted series of ThunderCats.
Garfield started working as a production manager on TV shows like "Samurai Jack" and "American Dad!". He then moved on two writing and penned many episodes of popular TV shows like "Penguins of Madagascar", "Voltron Force", "Teenage Mutant Ninja Turtles", and "Turbo FAST" a series which he also produced.
Episodes WrittenEdit
19. The Pit
Ad blocker interference detected!
Wikia is a free-to-use site that makes money from advertising. We have a modified experience for viewers using ad blockers

Wikia is not accessible if you've made further modifications. Remove the custom ad blocker rule(s) and the page will load as expected.