Warner Brothers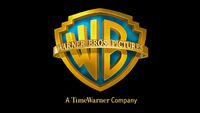 Details
Country
U.S.A.
Years Active
1923 - present
Industry
Entertainment
Headquarters
Burbank, California
Warner Bros. Entertainment Inc. (WB) is an American entertainment company, film studio and film distributor. One of the oldest names in entertainment, WB is a division of Time Warner and one big six major American film studios.
Formed in 1923 by the four Warner Brothers (Harry, Albert, Sam, Jack), WB has grown to one of the biggest and most prominent film studios in history. It is at the forefront of every aspect of the entertainment industry including movies, television, animation, comic books, and video games, to name a few. The company's vast library contains more than 7,000 feature films and 5,000 television programs.
In 1989, WB purchased Lorimar-Telepictures Corporation and thus gained the rights to all of their programs and licenses, including ThunderCats and SilverHawks. WB started renewing ThunderCats first in comic form via DC Comics, one is its subsidiaries. They published a number of mini-series as well as one-shots and cross-over comics featuring the ThunderCats.
In 2010, WB, through its animation division, started developing a reboot of the ThunderCats animated series. In collaboration with Studio 4°C, WB completed the first season of ThunderCats (2011) which started airing in July of 2011.
Ad blocker interference detected!
Wikia is a free-to-use site that makes money from advertising. We have a modified experience for viewers using ad blockers

Wikia is not accessible if you've made further modifications. Remove the custom ad blocker rule(s) and the page will load as expected.