Yoshiharu Ashino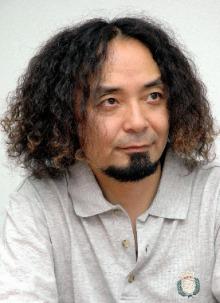 Details
Role
director
Country
Japan
Other Works
The Tigger Movie, Cinderella II, Green Lantern: Emerald Knights
Page
List of all Cast & Crew
Yoshiharu Ashino is a Japanese director and animator. He directed a number of episodes of the 2011 reboot of the ThunderCats series.
Ashino started work in the animation industry in 1990 by working as an animator on a number of Japanese animated shows like "Final Fantasy" and "Dragon Ball Z".
He then started working at "Walt Disney Animation Japan" where he worked on a number of their animated feature films like "The Tigger Movie", "Buzz Lightyear of Star Command", "Cinderella II", "101 Dalmations 2", and "Mulan 2".
Episodes DirectedEdit
01. Omens, Part I
03. Ramlak Rising
04. Song of the Petalars
05. Old Friends
14. New Alliances
22. The Forever Bag
Ad blocker interference detected!
Wikia is a free-to-use site that makes money from advertising. We have a modified experience for viewers using ad blockers

Wikia is not accessible if you've made further modifications. Remove the custom ad blocker rule(s) and the page will load as expected.